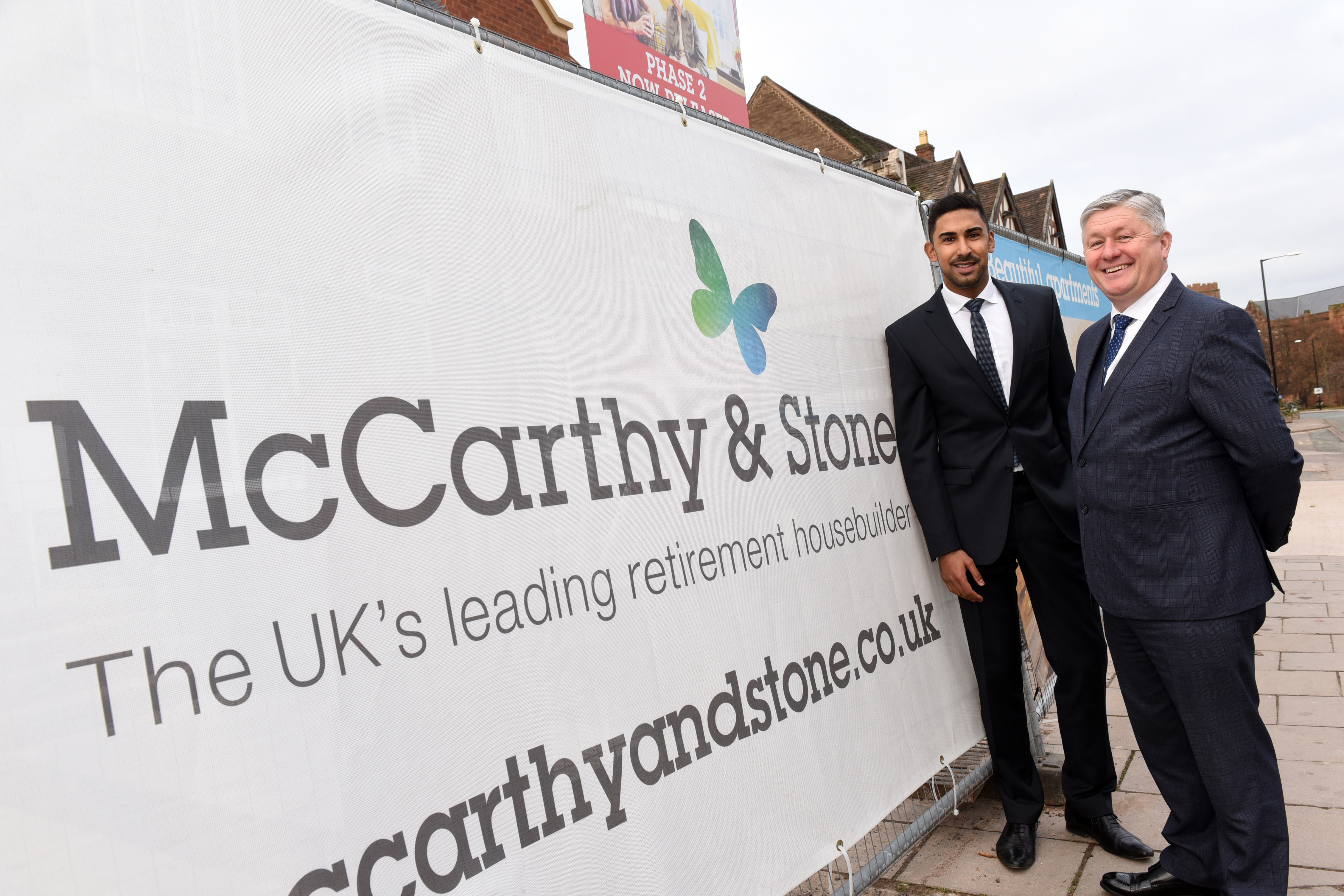 Rexel announces contract with McCarthy & Stone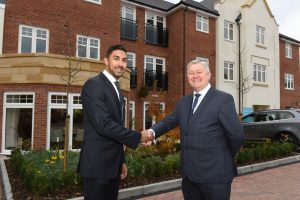 Jadon Silva, Group Procurement Director for McCarthy & Stone with Laurence Dowding of Rexel UK
Rexel UK is pleased to announce it has signed a significant contract with the UK's leading retirement house-builder, McCarthy and Stone, to supply all of its lighting and electrical equipment.
The three year supply contract will provide lighting and wiring accessories to all new McCarthy and Stone Retirement Living, Assisted Living and Ortus Homes developments across the UK. As part of the partnership, Rexel will continuously provide the latest energy -efficient product innovation that will be beneficial in the developments' shared areas and apartments to ensure they are provided with the most innovative and cost effective devices the market has to offer.
With 39 years' experience in the house building sector, McCarthy and Stone provides high specification apartments for those looking to enjoy a comfortable and low-maintenance retirement. Having recently been awarded the 5-star rating for customer satisfaction by the Home Builders Federation for the 11th consecutive year, the company is keen to reflect this accolade in each and every one of its developments, ensuring they are as modern and sustainable for homeowners as possible.
Jadon Silva, Group Procurement Director at McCarthy and Stone comments: 'Due to the profile of this project, it was vital to work with a supplier who not only had access to the most innovative solutions from global manufacturers but additionally the inventory, logistics capability and technical expertise to continually drive improvement – which is why Rexel was the obvious choice. With quality at the heart of our business, we want to make sure that when our customers choose a McCarthy and Stone property, they are confident that we are using excellent products, from trusted suppliers. Having signed a three year contract with Rexel, this puts us in a unique position.  We can guarantee that our developments are kitted out with the latest, safest and most innovative electrical fixtures. This way, we can assure homeowners that they are buying into the most forward thinking and sustainable home possible.'
Laurence Dowding, at Rexel UK, commented: 'The partnership with McCarthy and Stone comes about at a fantastic time; with the electrical and energy market constantly evolving, there are plenty of new and emerging technologies which we can proudly supply in each development. With such a vast amount of properties nationwide, McCarthy and Stone wanted a company that was not only capable of catering for every single development, but could also supply them with the latest and most innovative electrical equipment. Our commitment to providing the highest quality, contemporary electrical supplies and sustainable solutions made us confident that we can always deliver. We are absolutely delighted to be able to share these technologically forward products with one of the UK's largest retirement developers.'